<! --gudus-- >
If you're looking for MacBook to buy there are a few options to consider, and all will depend on your needs, preferences, and how much you can spend.
As of 2012 Apple has only two MacBook lines. The MacBook Pro line and the super thin MacBook Air.
The MacBook Air line, touted as the future of MacBook, features, includes a super-fast SSD flash drive, and has no optical drive. This means it has no mechanical components aside from the cooling fan. All of this may make it the most portable MacBook of all, especially the 11-inch variants.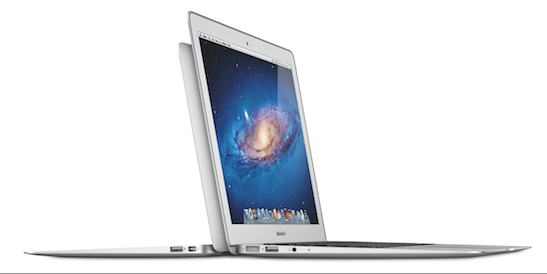 Because of this the only real complaints one can have of the 13-inch MacBook Air compared to the 13-inch MacBook Pro is lower storage capacity, lack of an optical drive, missing
Firewire

and
Ethernet
ports, and it being somewhat more expensive. Given the rapidly declining usage of optical drives, ubiquity of wireless connections, and Firewire being needed mostly in specific niches most of these issues are probably not going to be relevant for most people.
There are two variants of the 13-inch MacBook Pro, and the more powerful and pricier one offers more storage and a faster processor. However, its price actually goes beyond both of the 13-inch MacBook Pro models, and falls somewhere in the middle between the price of the best 13-inch MacBook Pro, and the lowest 15-inch MacBook Pro.
When it comes to 11-inch MacBook Air's, however, we can also add a smaller screen to the above mentioned list of shortcomings, but price wise they represent the cheapest MacBooks Apple has to offer (starting at $999 on Apple.com). If you just want a Mac, and don't mind these shortcomings even an 11-inch MacBook might not be a bad choice.
Since it still features a Thunderbolt port you can connect it to your TV using a Mini-

DisplayPort

to HDMI/VGA/DVI adapter when you want a bigger screen at your disposal, and can use an external USB hard drive, or a network drive, when you need more storage.
A more powerful 11-inch MacBook Air is also available, which boosts memory and storage capacity, but the price becomes equal to that of the 13-inch MacBook Pro. This means that for the same price you're choosing between an 11-inch screen, greater portability and battery life, faster flash storage, and a 13-inch screen, optical drive, and more ports. If screen size is an issue, and portability of the MacBook Pro sufficient, then the 13-inch Pro may be a better option.
Overall, MacBook Air will be your choice if you place a high value on portability, and in case of the 11-inch variant, the price as well. In the category of relatively affordable 13-inch notebooks MacBook Air is a pretty compelling option. Higher battery life, thinner design, and fast flash storage versus somewhat higher processing power, and significantly higher storage capacity of the MacBook Pro.
That said, MacBook Air still can't offer much in the way of high end. It won't be good for gaming, and if you're a professional with particularly high processing power, memory, and screen size requirements you will have to look beyond MacBook Air altogether, and beyond the 13-inch MacBook Pro's.
As already talked about above the 13-inch MacBook Pro's provide more processing power and storage, as well as a few more connectivity options compared to the MacBook Air, but on the whole these differences are fairly small, and there is a fair trade off between older features whose use is waning and more portability.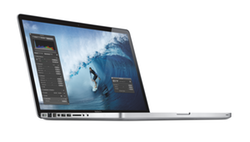 A MacBook Pro is the only way if you want a 15-inch or a 17-inch screen, dedicated graphics, significantly more processing power, and even more storage. The bigger you go, and the more you pay the more you will get. Since there is no comparison with MacBook Air in this range your choice is a fair bit simpler and comes down to a balance between how much power or screen size you need (including the need for dedicated graphics), and how much you can ultimately afford.
The 15-inch MacBook Pro also has separate audio in and audio out ports, which may provide more flexibility, while the 17-inch Macbook Pro also adds an extra USB port, and an ExpressCard/34 slot. Both of these also have speakers with built-in sub-woofers under a visible grill on the sides of they keyboard
.
If you need a quick suggestion that sums it all up, it would be this.
If you want the cheapest, and don't mind a small screen, go with the 11-inch MacBook Air. It is actually 11.8-inch so it isn't terribly smaller than a 13-inch screen, and is still a little bigger than a typical netbook screen. The resolution of 1366 x 768 in fact provides you with more pixels than a 13-inch MacBook Pro with a resolution of 1280 x 800. If you'll use it more extensively go with a variant that has 4GB of memory.
If you want as cheap as you can go with a 13-inch screen the cheapest MacBook Pro is your best bet, but the difference isn't big between it and the 13-inch MacBook Air, so if you don't mind about $100 extra and really want extra portability the 13-inch MacBook Air may actually feel like an upgrade. Note that what little processing speed you gain on the MacBook Pro can be more than made up for with the speed gain due to a flash drive in the MacBook Air.
In other words, in the 11-inch to 13-inch range MacBook Air actually looks to be a more attractive option for most people except in specific cases where you really need more internal storage, or still can't live without an optical drive, both of which have remedies in form of external accessories.
And if you need a 15-inch or a 17-inch screen, MacBook Pro is your only choice, and the more you pay the more you get. This will likely suit the professionals most, whom could use every bit of extra processing power, internal storage, and screen estate.
An excellent place to buy all the available MacBook models and features is the Apple's web site. You can visit
MacBook Air here
, and
MacBook Pro here
for details.