<! --gudus-- >
There are many caller id applications available but with free mobile app "
Current Caller ID
" things get smarter, the intelligent caller-id application displays extended information of not only your known contacts but also unknown callers & texters, fully enhanced with their latest social updates including Facebook, Twitter and LinkedIn.
As soon as the phone rings the utility fetches and displays recent tweets, status updates, weather conditions and location data of the caller on your screen. This is not all, the application also does some good number crunching displaying useful data visually related to your calls and text messages based on your usage history.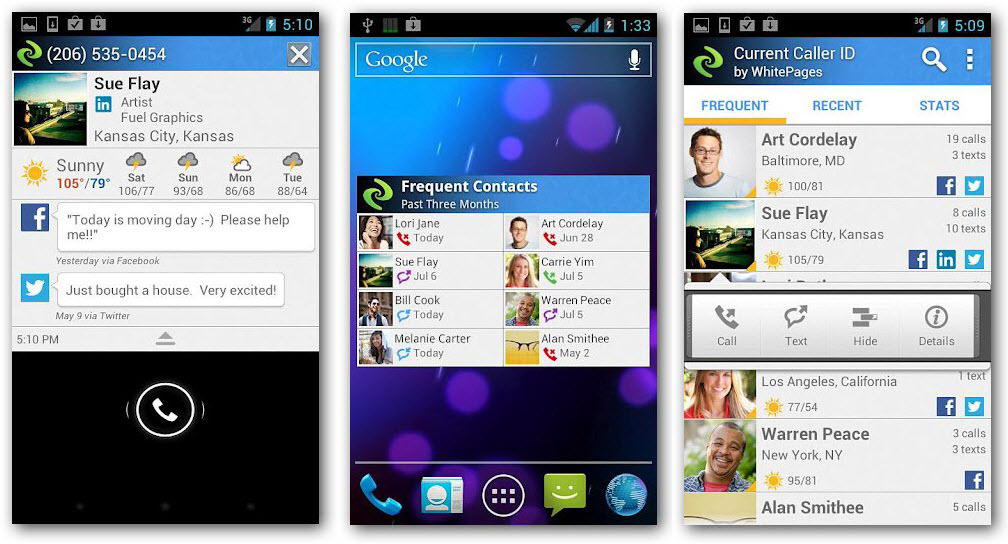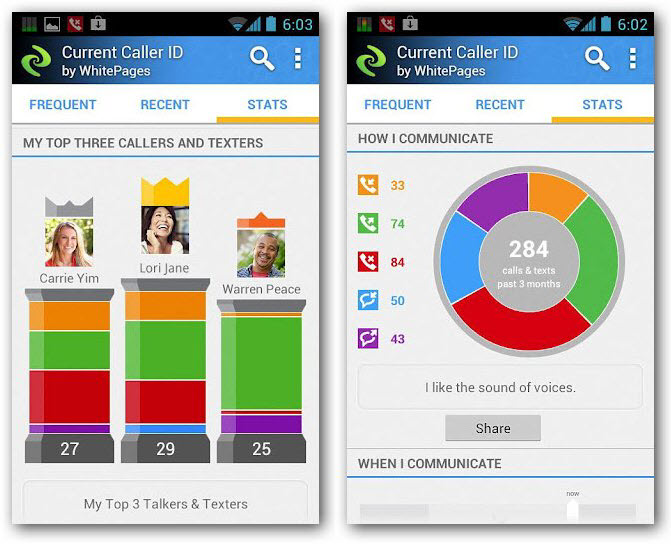 Current Caller ID Features :

- Stay up-to-date effortlessly with social and local information for each caller and texter
- One app manages all your calls and texts and contacts with Frequent and Recent lists.
- ID incoming and outgoing numbers, including Businesses and Cell Phones*
- Fun infographics about your calling and texting habits with friends and family
- Frequent Caller Widget puts your favorite people a tap away