<! --gudus-- >
Apple iOS devices iPhone, iPad and iPod touch accumulate long-term caches, temp and off-line junk files generated by Apps or due to failed iTunes syncs w
ith usage and time
. Apart from occupying the space on your device, they may devour memory resource and slow down the iPhone when Apps is
launched
.
PhoneClean
provides users with an fast, simple and free iOS device cleanup solution. The utility will clean App caches, cookies and off-line files; sweep off media temp files and reclaim other storage space on all your iOS devices.

How Do See Wasted Disk on My Device

Click on Settings > General > Usage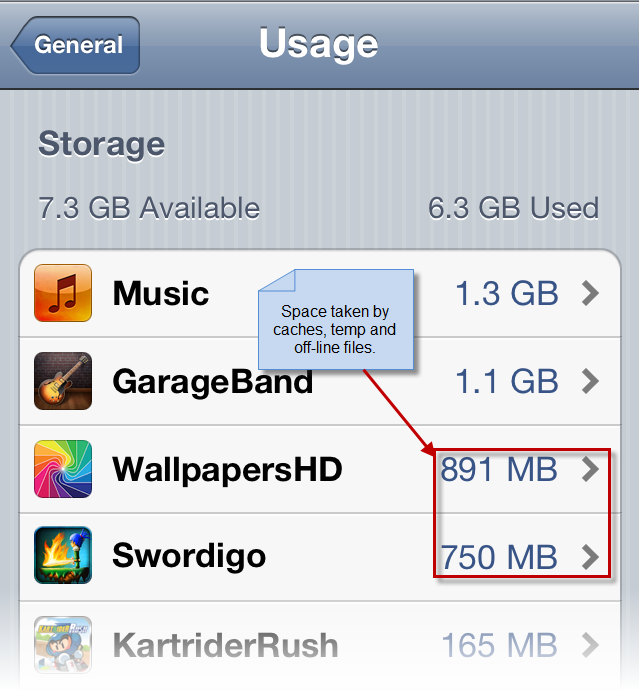 How Does It Work
PhoneClean works on all Apple iPhones, iTouch and iPad and does not require a jailbreak to work.
Simply, you just launch the utility and you it will guide you through the clean-up process.